Buanann



Cormac's Glossary, translated and annotated by the late John O'Donovan, ll.d., edited with notes and indices by Whitley Stokes, ll.d.,

Calcutta : O.T. Cutter, 1868 (

Irish archaeological and celtic Society

), p. 17.






Étymologies



Jean-Jacques Jespers, Dictionnaire des noms de lieux en Wallonie et à Bruxelles, Bruxelles : Racine, 2005, p. 148.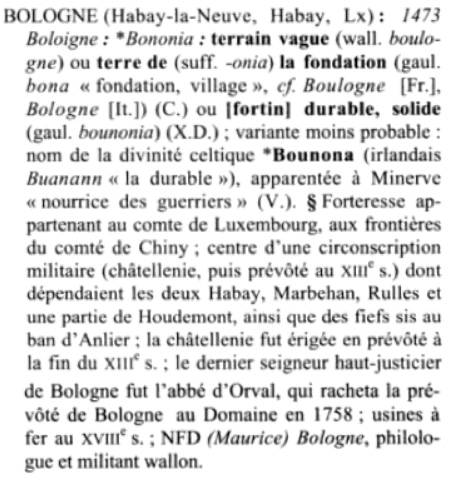 Légende





Romancero de Champagne

, éd. P. Tarbé, Reims, 1863, p. 105-111.